WE HAVE THE EQUIPMENT YOU NEED FOR HANDLING THE SNOW!
NEW HOLLAND L228 – ASK FOR A QUOTE!     NEW HOLLAND L218 – ASK FOR A QUOTE!
  NEW HOLLAND C232 ON TRACKS – ASK FOR A QUOTE!  
  BLADES, BUCKETS AND SNOW BLOWERS!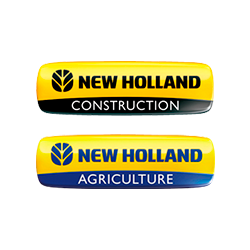 WORKSAVER 9′ SS SNOW BLADE  $3595  
VIRNIG 60″ SNOW BLADE $1995
  HLA 84″ SS SNOW BUCKET  $1550
BERVAC 74″ 3pt SNOW BLOWER $3550
AND… NEW HOLLAND "RAD" 72″ SNOW BLADE

   FITS NEW HOLLAND TC TRACTORS
OTHER BUCKETS AND BLADES AVAILABLE NOT LISTED – PLEASE ASK, WE'RE HERE TO HELP!   
*IMAGES FOR DISPLAY PURPOSES ONLY – DO NOT DEPICT EXACT EQUIPMENT IN STOCK*